as i wrote last saturday - every saturday we go to the rochester public market. it is always a visual tune up and there should be pictures every weekend.
as the vendors sell their cases of fruit & veg the boxes are just tossed aside.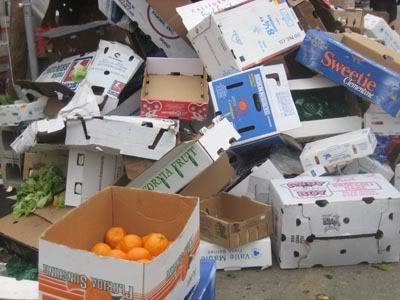 the wild heaps of cardboard always make me think of the dada collage artist
kurt schwitters
and his
merzbau
. ok, you want to argue that kurt schwitters was not a part of the dada movement - fair enough - i do not claim to be an art historian. but you cannot argue that the man was a great lover of a pile of cardboard boxes. his life's work was to create the perfect heap (installation) of boxes - the merzbau.
kurt schwitters
-
merz picture 32a

(cherry picture
collage)