more new earrings.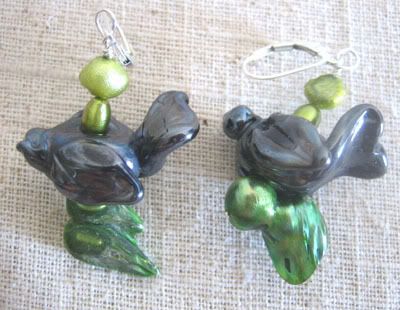 glass crows made with dark silver plum glass.
wired together with leafy green fresh water pearls with sterling silver findings.
last december i wrote, and drew, a tutorial on making glass bird beads - if you want to read it click
here
.
more stuff packed up and 'scattered to the winds' from my studio.
actually, almost all of it is headed to the antique co-op.
taking pictures of all my fussy little vignettes seems to make them easier to take apart.