i have been working on one of my trash charm bracelets.
the pickings are always good in front of my favorite mexican joint - john's tex mex. it's rusty bottle cap heaven.
mmm, city snow.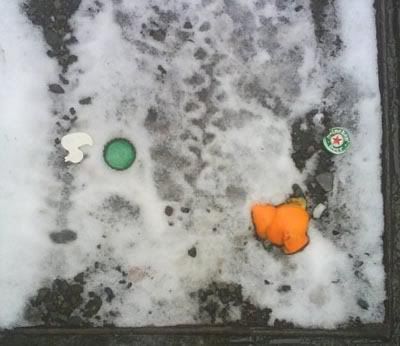 i drilled holes in dozens of street caps today with my new dremel and then put grommets in them. i hope to finish up a bracelet over the weekend so that i can show one off here on monday.