we drove miss freshman back to alfred university today, her winter break had come to an end.
it wasn't snowy but the temperature was a wicked cold zero. almost no one was on the road, it was desolate out there on the highway.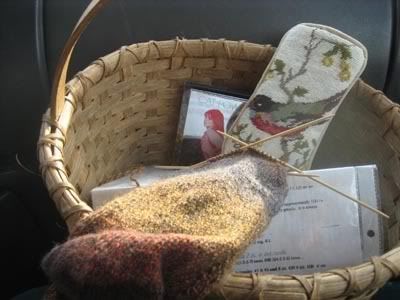 i rode shotgun and worked on knitting wooly socks.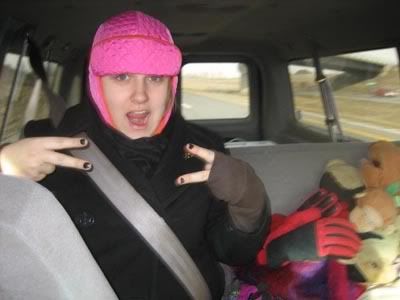 miss baby in the back - happy to be heading back. she was pretty much done with us after more than a month at home, but we will certainly miss her.
almost there - in the middle of nowhere.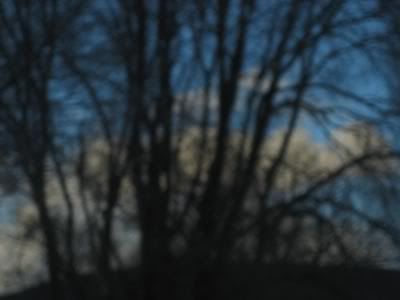 beautiful, beautiful clouds - i took lots of cloudscape photographs for a later post.
i never mind this drive, it's such beautiful country.