I've been knitting again.
A beret for Margaret made with gray angora wool and vintage giant silver sequins.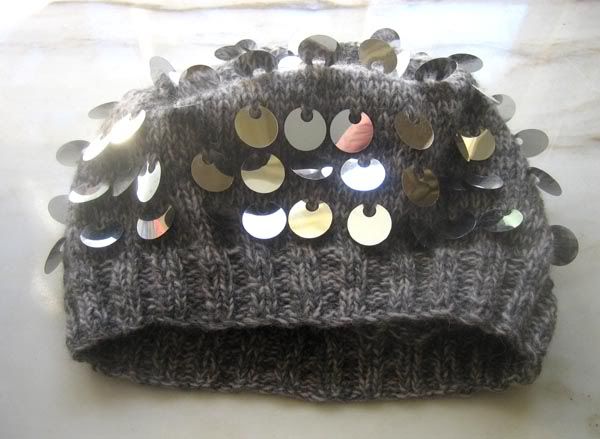 The Winter Olympics and knitting go together like peanut butter and bacon.
It went back to college with her before I got a good snapshot of her wearing it - so here's one of Napoleon P. Oodle modeling it. What? Poodles are French and so are berets.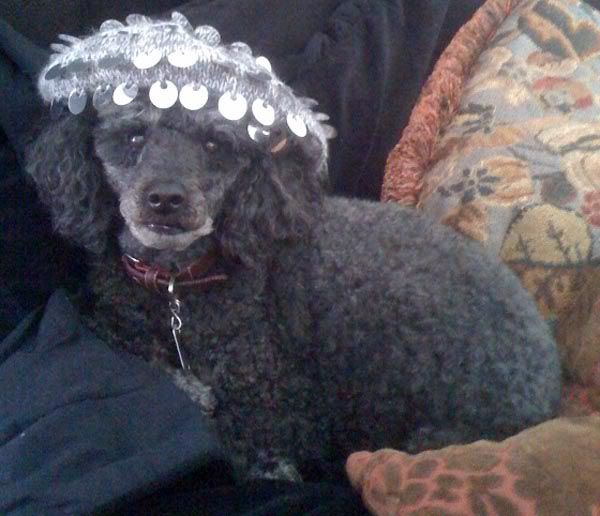 Wee Wee, Oui Oui.