I'm halfway back to my special, happy place in the blogosphere.
There's a new computer love of my life. Behold! my first laptop.
Too small a screen to properly work on graphics and where the f is my mouse? But, I am assembling a docking system (sounds so Star Trek) with a big monitor and a proper keyboard and mouse set up... blather, blather, blather.
Without further computer ado - back to beads.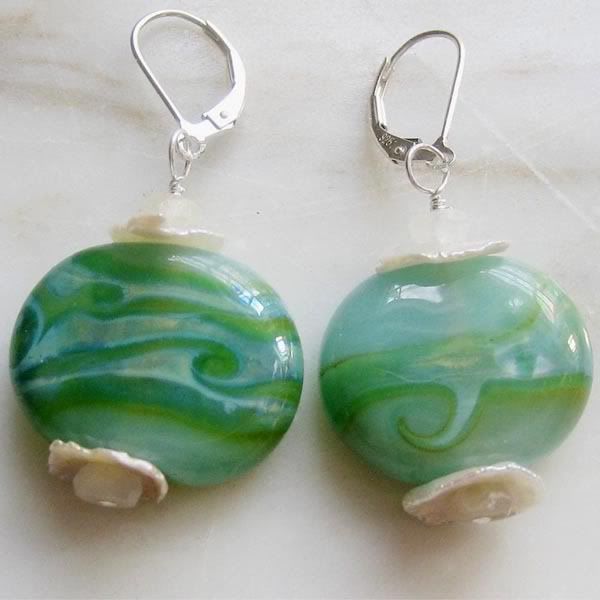 New earrings - little confections made with my lampwork glass beads, freshwater cornflake pearls and wee faceted moonstones. They're all put together with sterling silver.
The glass is a swirled blend of Cim's Kryptonite and Peacock with iridescent wisps of Double Helix Gaia.
They are available in my 'Belvedere' etsy shop.
(sold)