Goodness gracious - another treasury.
I wish I actually understood this whole Etsy treasury thing, but nevermind, I am thrilled to be in another one, two or three.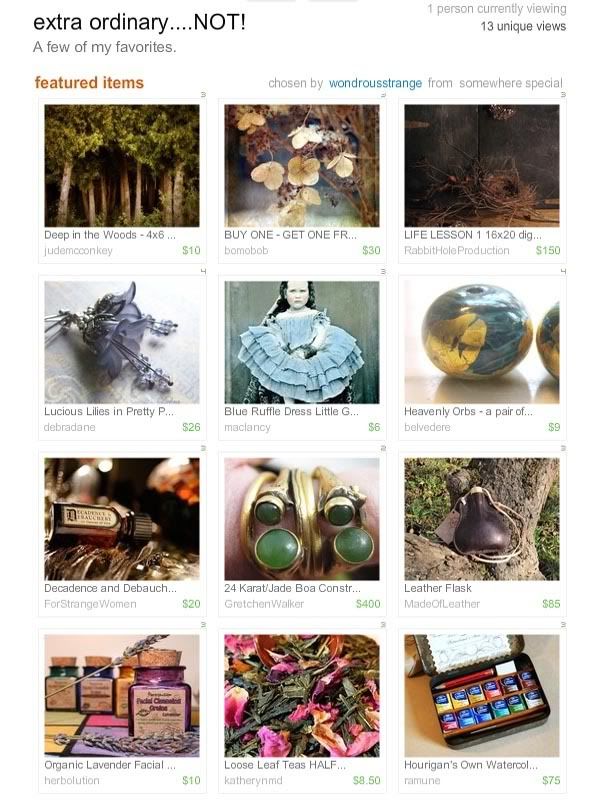 This one is from
Dorcas
at
Wondrous Strange Designs
.
I adore her ceramic beads. In this treasury she has featured perfume from "For Strange Women." This is where it gets weird - just yesterday I discovered that shop and ordered some clove lip balm. Wondrous Strange and I certainly seem to be thinking, and shopping, in the same ellipses these days...
I have lots of new beads to share - the plan is to get a nice post up here tomorrow with plenty of beady recipes and chatter.