At this point winter seems so endless and grimly gray that I am making my own colorful flowers. I suppose it's a kind of magical thinking. I pretend that I am mothernature - with a blowtorch.
I made a whole pile of these earrings - each pair with rich transparent glass colors for the petals and lots of garishly colored freshwater pearls and vibrant hued gemstones, like peridot, garnets and peach moonstones, for the blossom centers and stems.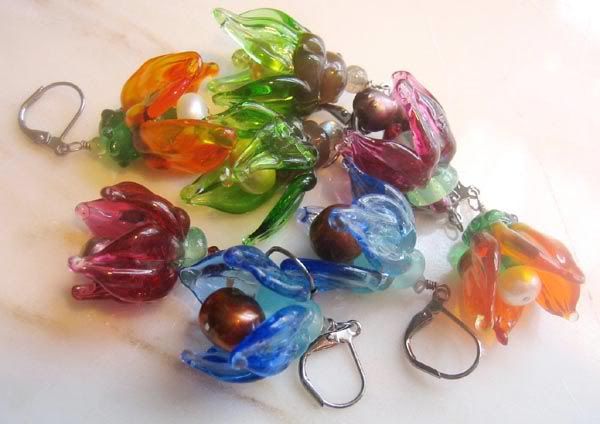 The page from my glass sketchbook where I planned out these beads and earrings.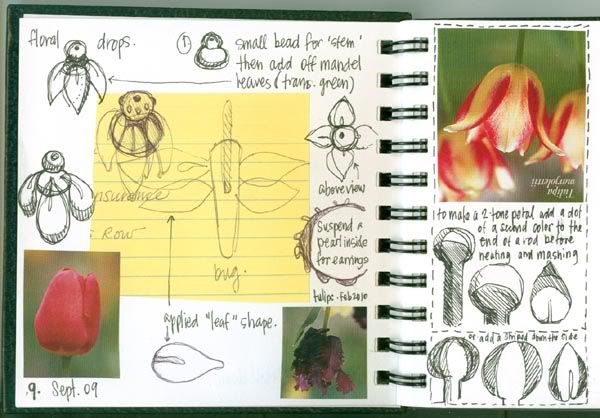 p.s. the official sport of February is applying hand lotion.