Sometimes I don't know how I do it - but I am very lucky at finding art supplies at estate sales and the like. Recently, I found two old booklets of 24K gold leaf for next to nothing. Who knows?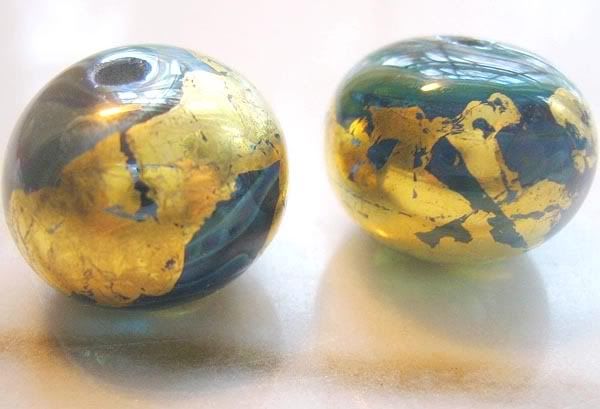 Here is a scrap of my new found treasure rolled onto a bead.
You heat the gold leaf just enough to adhere it to the surface but not so much that it evaporates. It's a little tricky, just work way out in the flame.
The bead underneath the gold leaf is transparent teal and transparent medium blue that was covered with swirls of Kronos II and lightly reduced to a metallic lustre.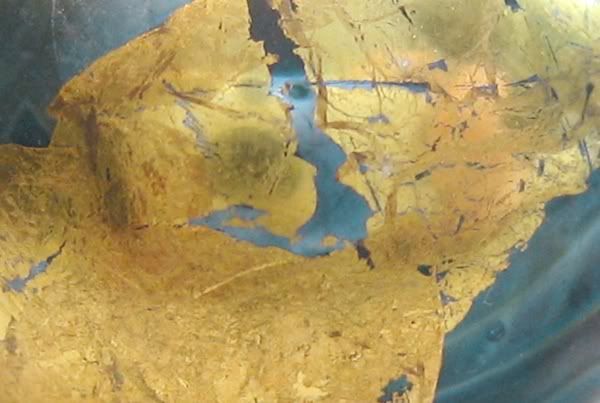 I love how the gold fractures and looks like continents on a planet, with little inland waterways and rivers.
This pair is up in my Belvedere etsy shop.