These are another variation on one of my favorite designs - the seed pod earring.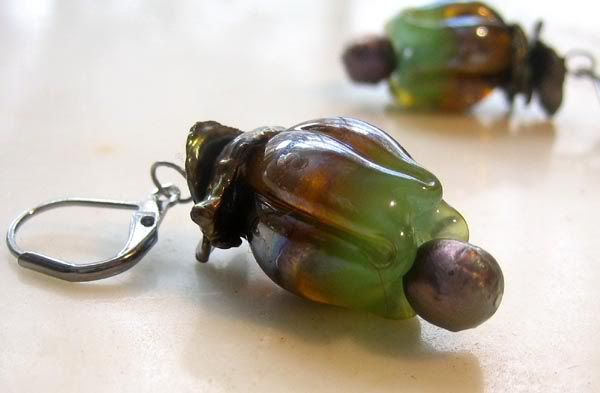 Tiny hand shaped glass pods with peacock cornflake pearls on the top and little matching baroque peacock pearls on their bottoms.
The beautiful Jadite color glass is Cim's Kryptonite that has been swirled with Double Helix Aurae and Triton. I think there is some plain old light topaz at the top as a base glass for the Double Helix. At $25.00 per pound I only use it as surface decoration - like icing on a cake.
They are up in my Etsy
Belvedere
shop.