I just finished a large set of red beads.
The set has lots of decorated hollows, one of them is simply huge, and lots of wee bumpy spacers.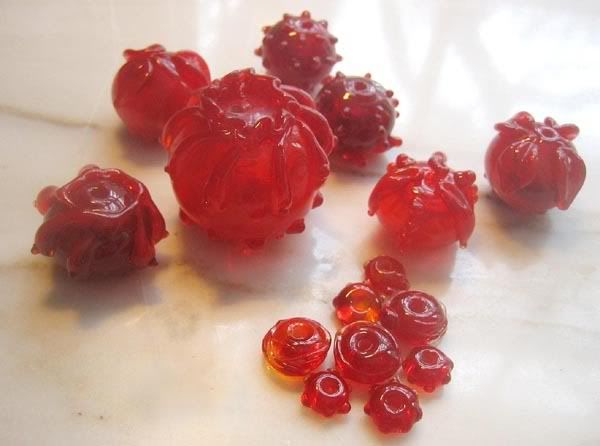 The colors of red glass are Cim's Sangre, transparent striking red, transparent striking orange and Cim's Clockwork.
How big is the big one? Really, really big.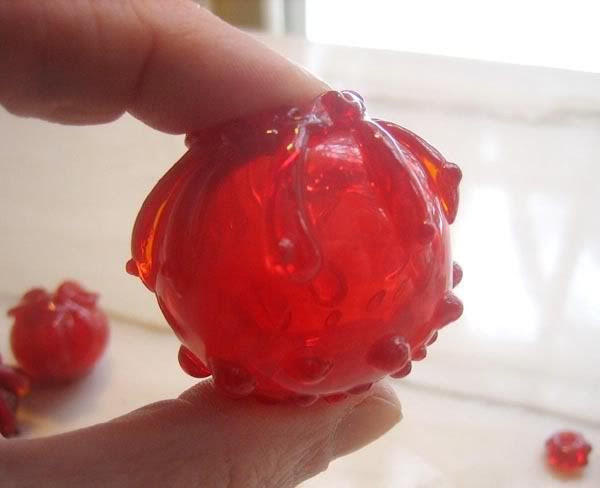 Sigh, what a long week. I taught beginning lampwork beads this week - they're a very talented group of new flameworkers. Younger than usual, quieter than usual - I felt like an old dame working with these 20 somethings. It's funny how different each class can be.