It's my biggest hollow bead yet. It's almost 2 1/2" across.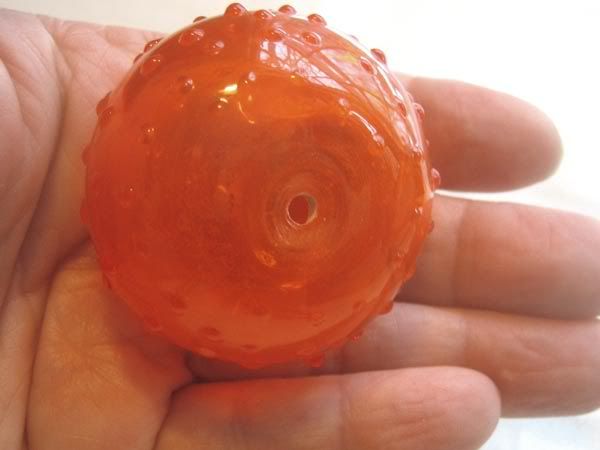 Made with transparent tangerine glass and a puffy mandrel.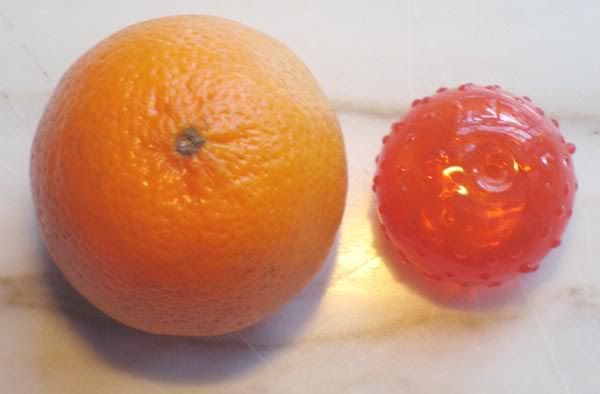 It's my first try with the puffy mandrel - a very neat tool. It's a hollow mandrel with one end open and one end closed, about 2" from the tip is a small hole like in a flute. You make the hollow bead straddling the hole and then gently puff to inflate your bead. Big fun.
Ooh my darlin' oh my darling what's her name...