They don't literally look like the moon but these new earrings certainly have some sort of lunar landscape, or alien planet thing happening.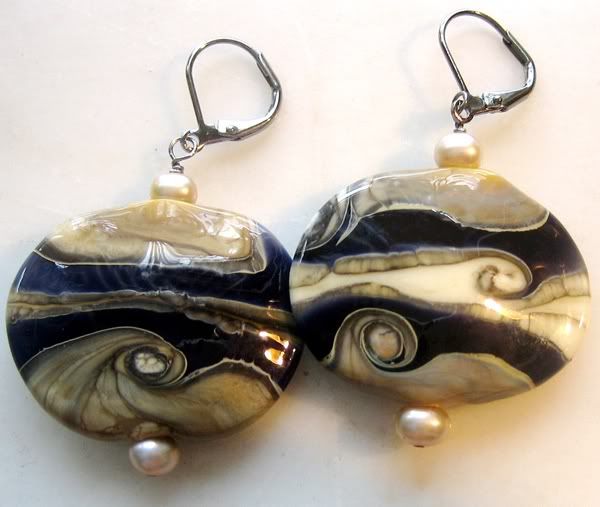 The base glass for these lentil beads is light ivory. Two thick ribbons of Double Helix Triton were around painted around the middle and then swirled with a thick ivory stringer. The last step was to hand press them into their lentil shapes using my stainless steel ice tongs - they were not reduced.
They're up in my '
Belvedere
' Etsy shop.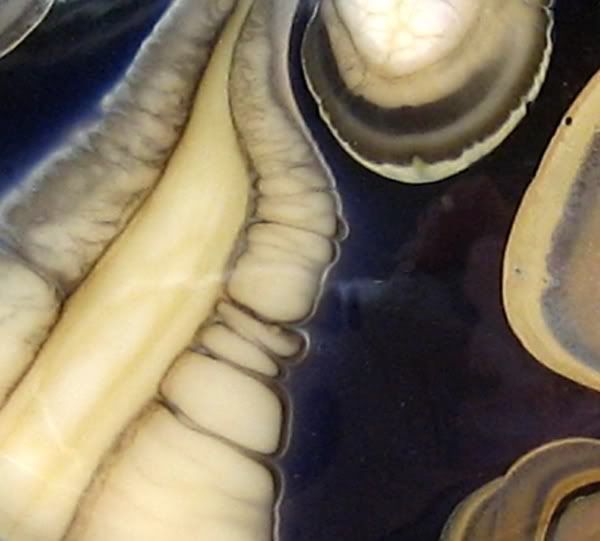 All the veining and smokey whorls are the silver in the Triton reacting with the sulfur in the light ivory glass. Sometimes it's fun to let the glass do a lot of the decorative work.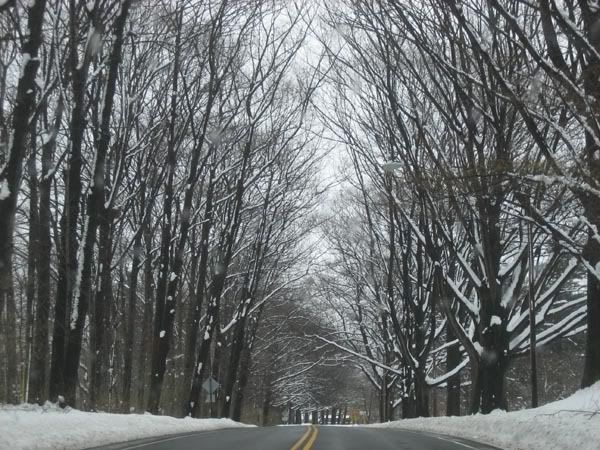 Winter trees in Durand Eastman park, Rochester, New York.