This is my husband with his new best friend - a 4lb log of baloney.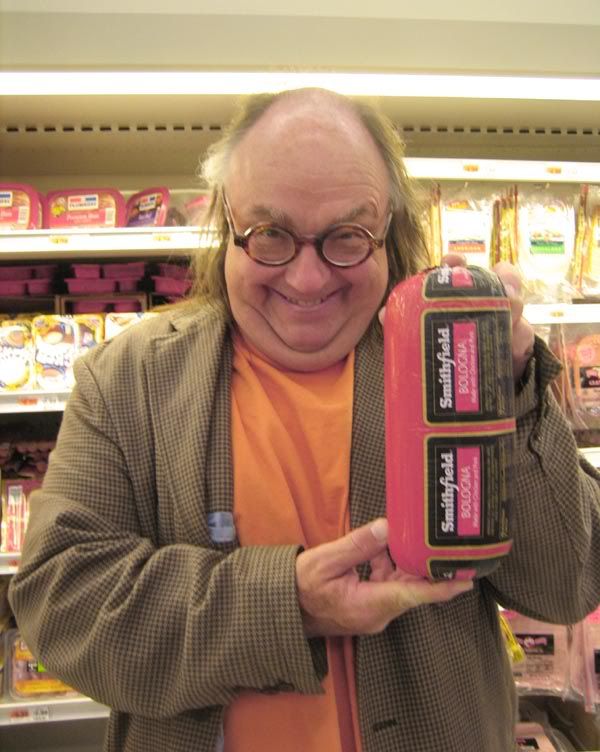 Several times I successfully dissuaded (forbid) him from buying it. Alas, last night I lost the battle. His plan? To cut it into thick rounds and bbq it. Names that have been suggested for this culinary creation are 'grilled tenderloin of baloney' and 'bologna mignon.'
I have wads of beads downstairs soaking - i used everyone of my mandrels yesterday and tried out my new marble marver. I <3 my new marble marver.