we've got big blue skies and all the trees are in full blossom - it's delightful.
these are beads that i traded for at the bead bazaar.
left to right, two porcelain beads by
nancy valle
, an underwater bead by lauralee hafner, two beauties by
anne lichtenstein
, a floral cylinder by toby burke and a silver dotted organic bead by betty casey. some loot, eh?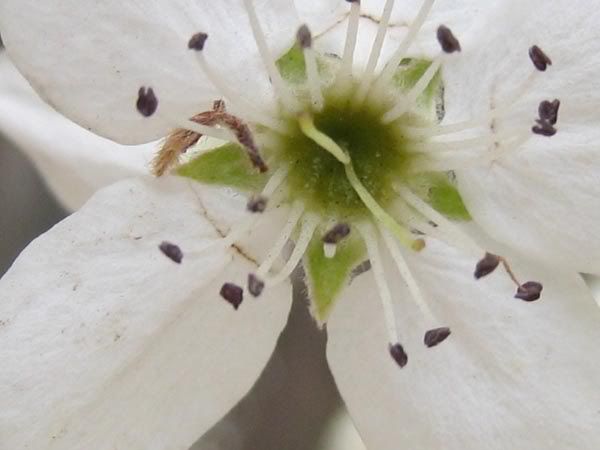 a close up of just one of the thousands of flowers on the tree in the top picture.