yesterday morning was spent pounding together a new necklace.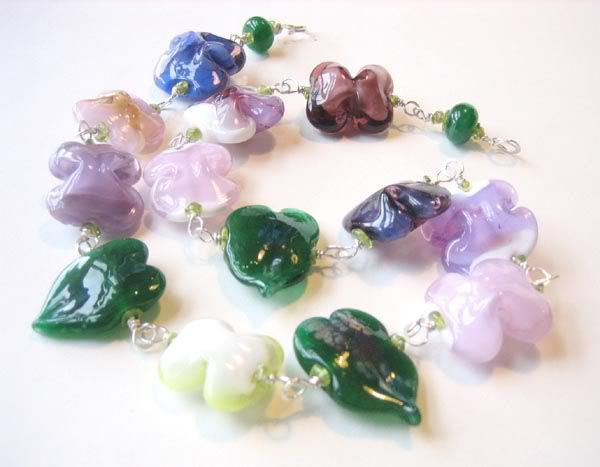 lilacs.
20 gauge sterling silver, peridot chips and flamework lilac beads.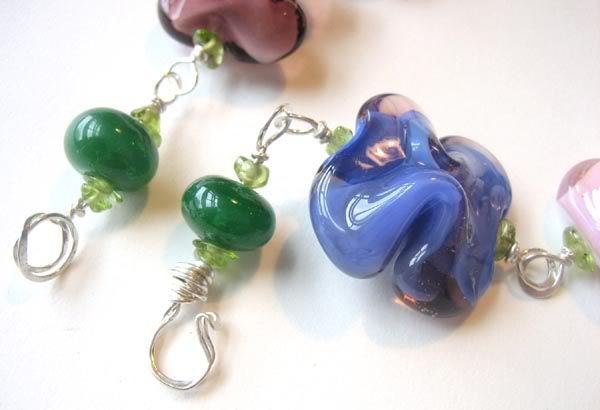 i am liking making my own primitive, wrapped and hammered wire clasps. they seem to work with the jewelry so much better than commercial clasps.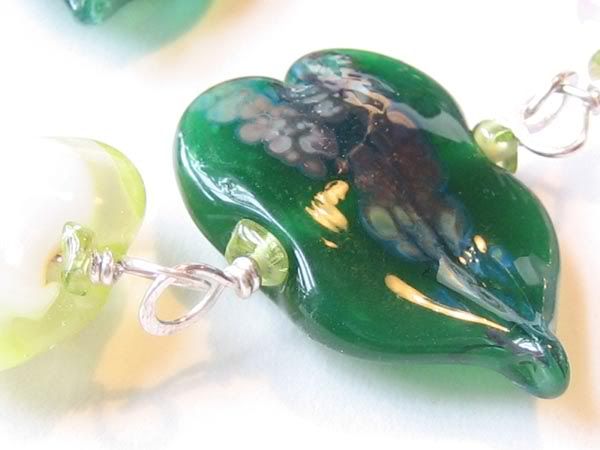 a close-up of a leaf with it's little peridot end caps and hammered sterling links.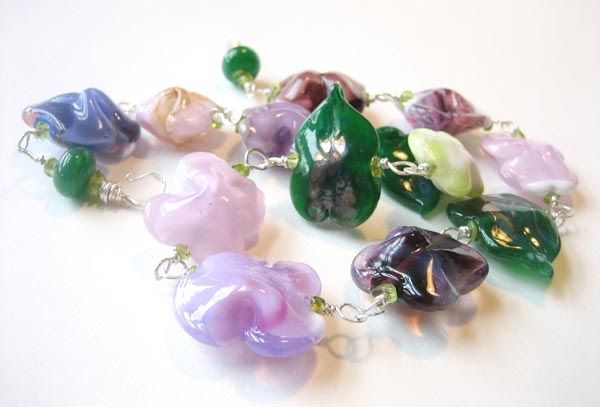 i tried to recreate, in glass, every color that lilacs blossom in.
the necklace was wrapped up and delivered to the museum shop yesterday.
thanks to everyone who came to the bead bazaar at more fire glass last night!
selling my little blobs of glass was fun but the best part was trading beads with the other bead ladies at the end of the evening - i love all my new beads.