as promised, the beer can hat.
this 70's relic was found in the home of a man who had collected burt reynolds memorabilia, which somehow just seems right. i also bought his fake wood grain polyester sport coat.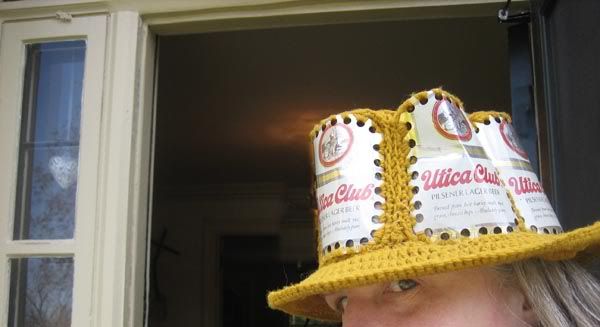 fashioned from utica club cans and harvest gold acrylic yarn.
remember their slogan? "we drink all we can. the rest we sell."
want to make your own beer can chapeau or tote bag?
i found a website called 'stitchy mcyarn pants' with free patterns & a tutorial on how to prepare your empty cans. to get started making your own - click
here
.
or would you like to know more about the inventor/designer of the 1st beer can hat-
evelyn richardson
of long beach, california?