I've been keeping my fingers busy - I finished wiring together another necklace.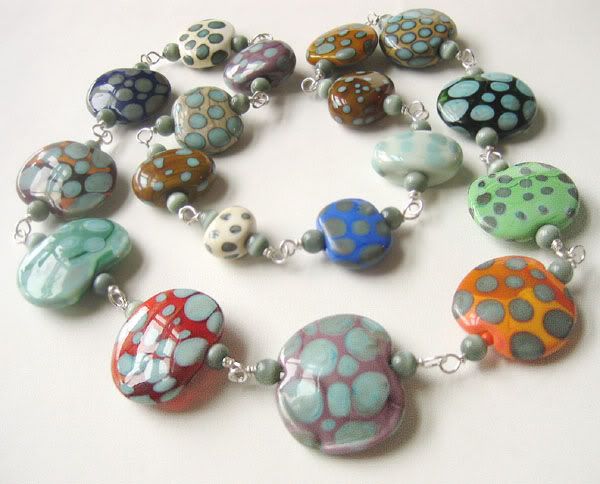 Clown Dots - flamework beads, sterling & stone
The polka dots on every bead are the same Italian glass color (copper green) applied to different glass backgrounds. The copper reacts with other colorants (like sulfur) in the beads causing color reactions. The science nerd in me finds this fascinating.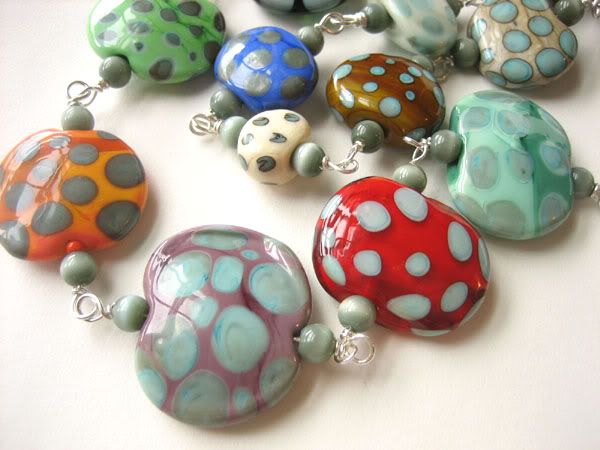 A gratuitous shot of an equally colorful display of tulips in the park.