The tulips by my front door are looking a bit tatty.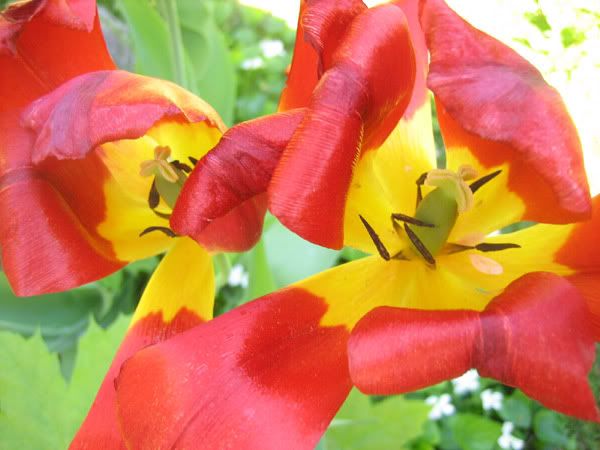 Like a bunch of happy party girls during the last dance of the night.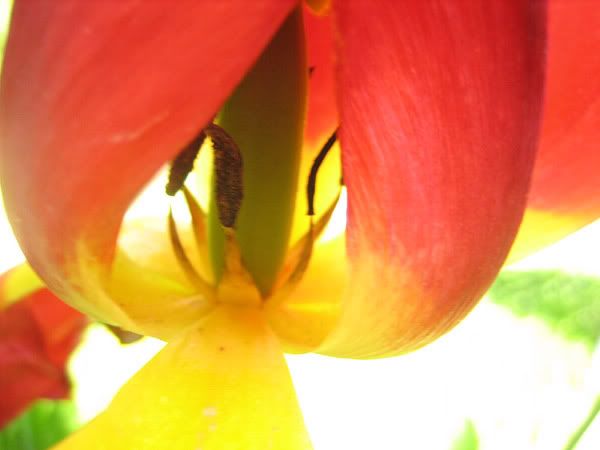 Falling apart at the seams yet still beautiful.
A big set of orange and yellow beads.
The colors of glass I used are my favorite Cim's 'clockwork' orange, some oddlot striated yellow that I am not sure what it is or who it came from, pastel pea green and transparent electric yellow.
Plenty enough for a big showy necklace.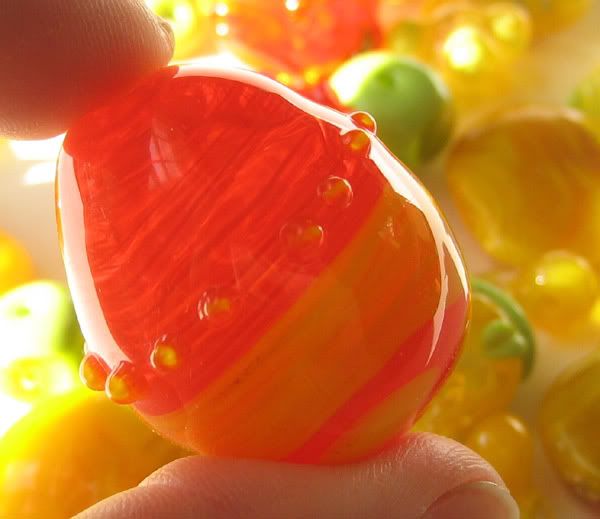 The focal is a very large orange and yellow hollow.
They never weem to last long enough.
How goofy is this? Dick noticed that were all out on the town in our red shoes.