were you were wondering where i've been the past few days?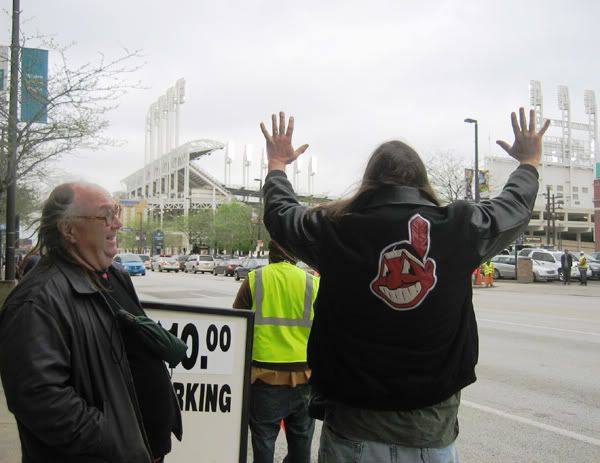 i was in cleveland with a couple of rabid indians fans for some baseball, sausages and rock.
the indians beat the red sox. yes! i was once asked under what circumstances would i root for boston and my answer was if they were playing the nazis.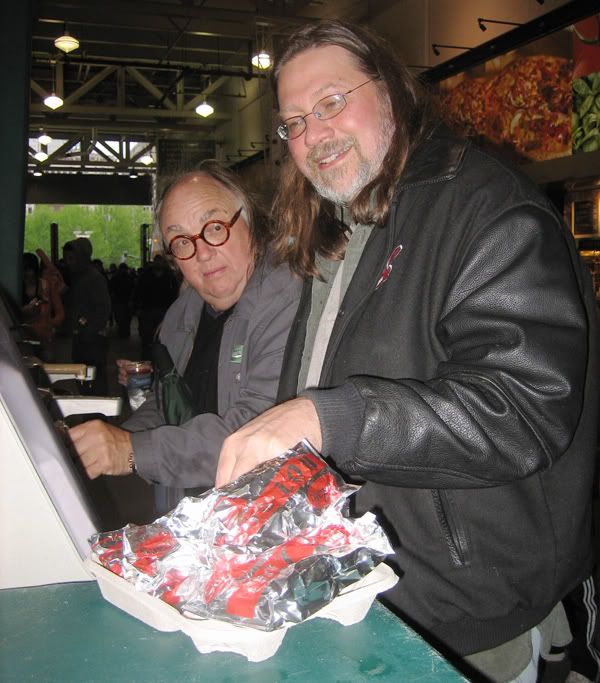 happiness is dollar dog night at the indians game.
we started with 12 weiners - the women ate 2 each and the men were out of control. i know they bought at least another 6.
following the weiner freakout we got up the next morning and went to the rock and roll hall of fame. my husband owns an indie record store and his buddy is a music critic, so even tho it's kind of touristy it was a must do.
oh, they bitched and railed about who was in and who has been left out.
i snuck this photo just for you miss mango - it's a moog liberator.
we also went to the public market in cleveland - incredible - a grand palace of sausage.
later we went wild in a great restaurant called lolita's and had... pig ears.
great city, great time.