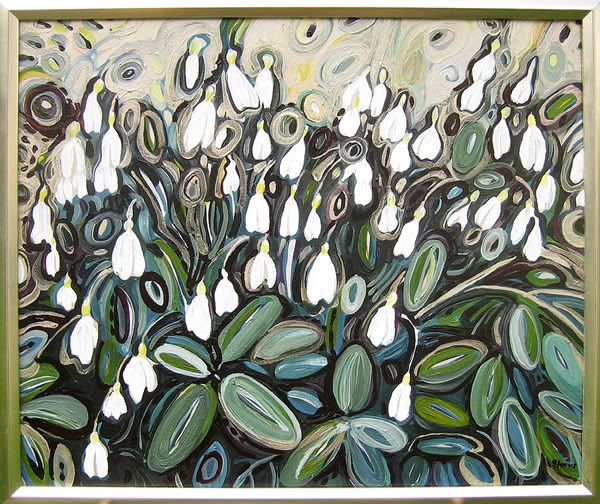 Snow Drops - 18' x 24" oil on canvas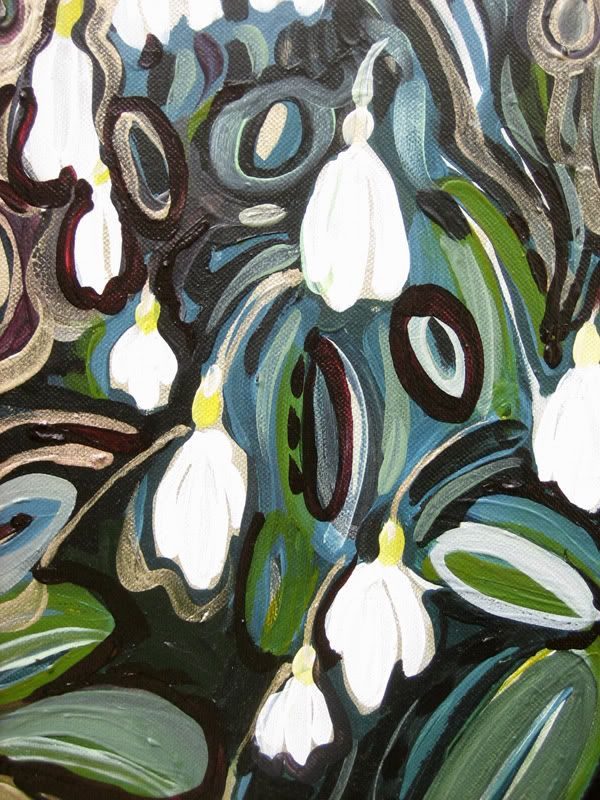 details (above & below)
It is all framed and ready to go. I found the frame at a garage sale - how perfect is that?
It was only a couple of dollars, which was a huge, huge savings for a beautiful silver leafed frame. My husband suggested that from now on I reverse engineer all my paintings, starting with a found frame and making a painting to fit it. This seems a bit like painting to match the sofa, but it certainly would make a lot of sense in terms of the economy of framing art. I don't know, it seems somehow aesthetically unsound.
Lily
, if you read this please comment, what do you think about working from the frame backwards?