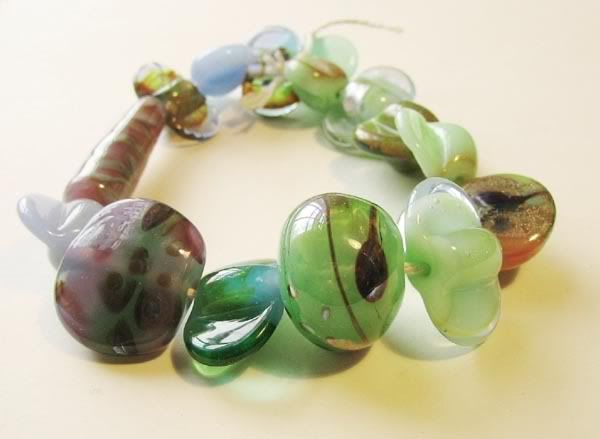 a large haphazard set of lampwork beads.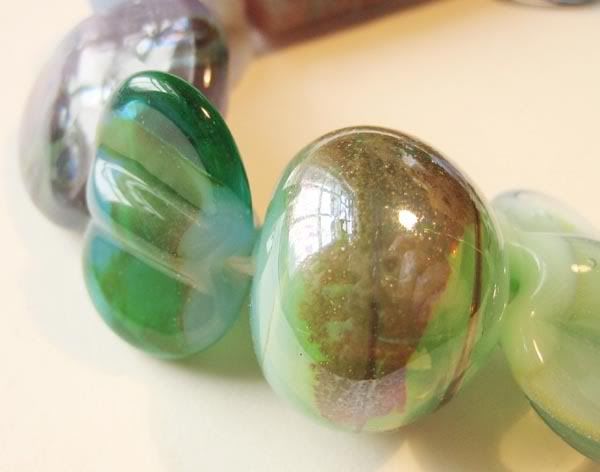 usually i painstakingly construct sets of matched beads -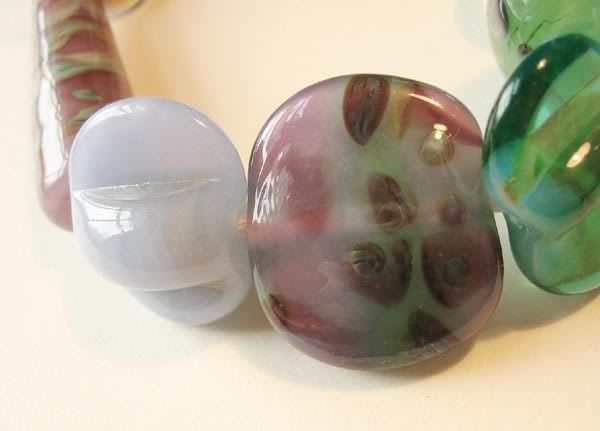 then sometimes i just realize i have a bunch of stray beads that work together perfectly.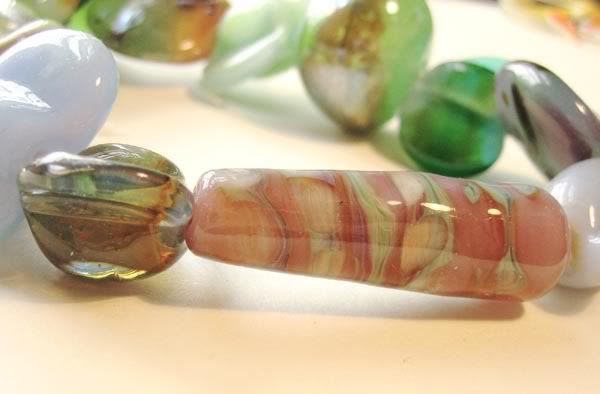 lots of different glass colors here:
opalino glass in blue, pink, nile green and white, cims kryptonite, heffalump and crocus, transparent teal, pale aqua, double helix psyche, fine silver foil and some raku frit.
a big necklace is coming soon, maybe with dusky opals, laboradite and some muted jade?
suggestions please. maybe moonstones?
it's nearly midnight and if i had gone to bed at a reasonable time for an old lady i would not be looking out my window, towards the streetlight, watching a few slushy snow flakes falling through a heavy fog. who has ever seen flurries and fog? winter is not giving up easily.
water babies - a silly symphony - 1935