a very large hollow bead.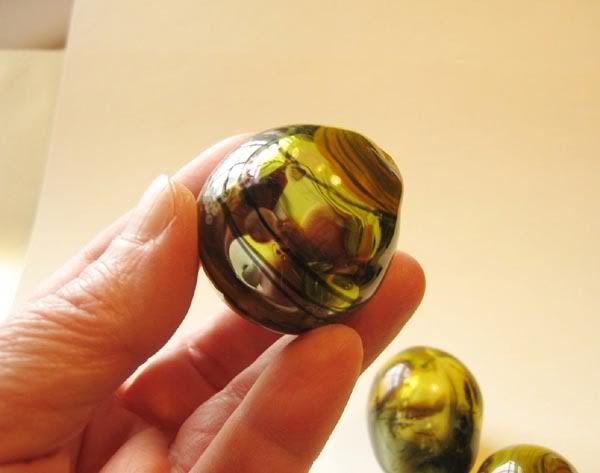 it is part of a set of swamp inspired beads.
i used lots of different colors of transparent glass in these beads - but primarily kelp, light gray and light topaz. i also used a vetrofond oddlot color called
swamp moss
. each little piece of glass also has a sprinkling of raku frit and intense black wrapped trails.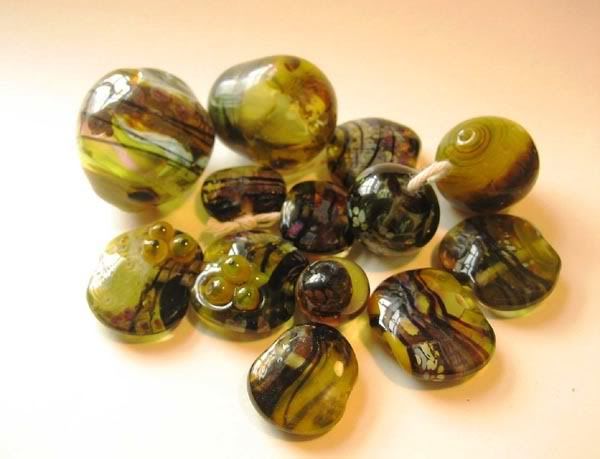 a couple of the lentil shaped beads even have 'frog eggs' on them.