i wired a necklace together today using all the
dirty snow lentil beads
- 16 in all.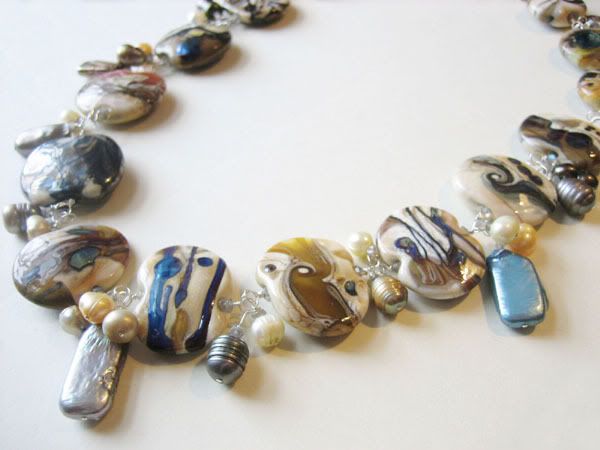 it's a bit over the top in terms of luxe - but i love pearls.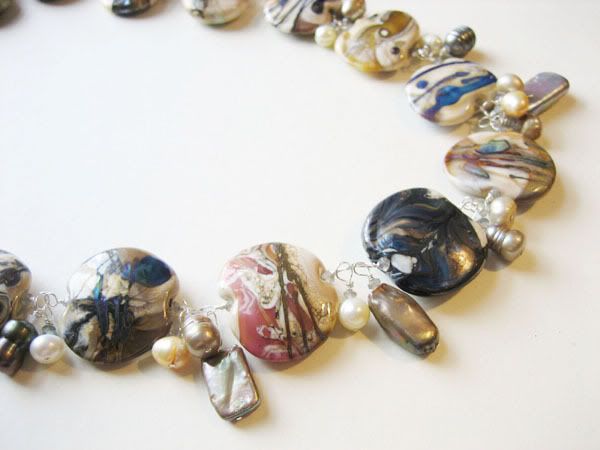 each hand pressed glass lentil is like a little painting.
every bead started with a base of dark ivory glass wrapped in ribbons of cims canyon de chelly,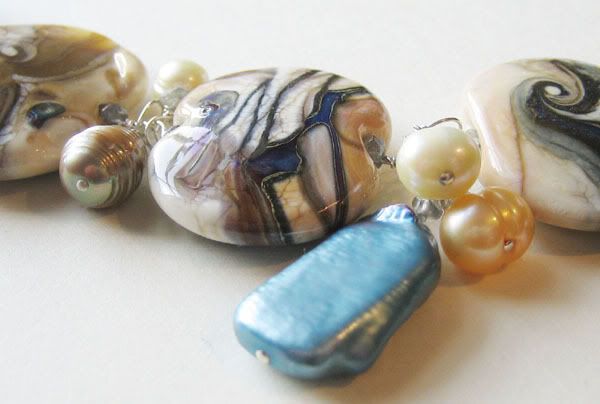 then other bits of color were added here and there. finally, each bead was decorated with lines and dots of double helix psyche.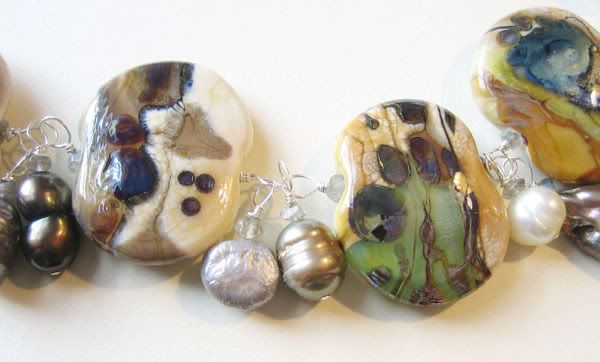 i did not use a traditional press, but rather a pair of stainless steel ice tongs to shape these beads.
i wanted these beads to be more organic than the uniform ones that are made a press.
the entire necklace is constructed with 26 gauge sterling silver wire.
each bead has a tiny hand faceted opal tucked into each end to stabilize its wrapped wire link.
the necklace.