this is one of my favorite flameworking tools -
a pair of stainless steel ice tongs.
i use them to press lentils.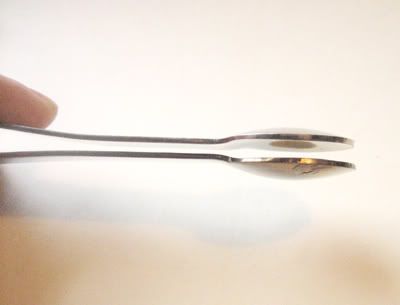 they needed a little bending to make them line up perfectly parallel, but it was easy to do.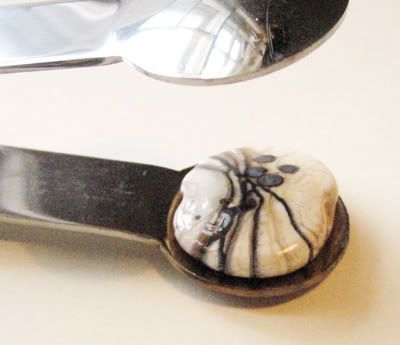 see how it just snuggles in there?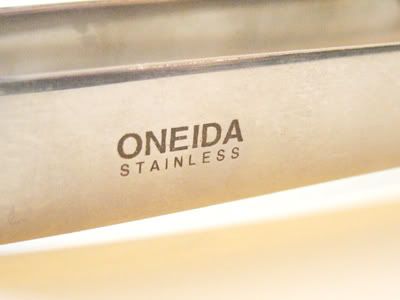 the ones i use were made by oneida. i don't know if you can still get them in stores, but i found mine at a garage sale.
next time you find yourself at a garage, or estate, sale be sure to root around in all the kitchen utensils - there are lots of secret lampworking tools to be found. stuff for shaping, pressing, adding textures, gripping short rods, fixing wonky ends - just stop thinking of it as a serving spoon and think of it as a bicone marver. try to stick to stainless steel so your new tool won't stick to your glass.