who has the button?
i do.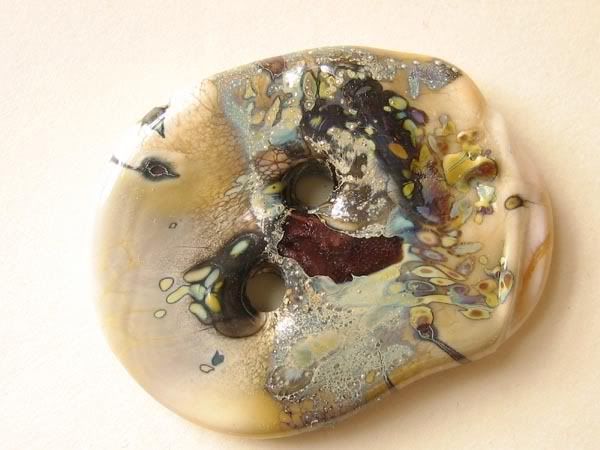 this flat blob of glass is my first lampwork button, it's a bit wonky but i love it. it was made with dark ivory glass, raku frit and fine silver foil and is almost 1 1/2" inches long.
it was made off mandrel with these:
the
handy andy tungsten tweezers
by andy ray at
galactic glass
.
this is a fun tool - it's for making holes.
just squeeze the hot glass and wiggle.
(the tool not your butt)