filthy road snow? it must be february.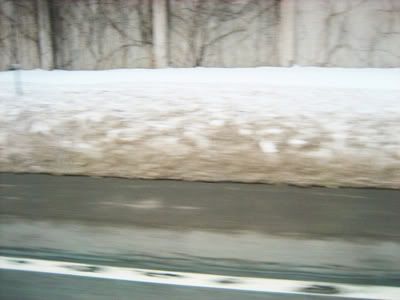 a set of six, hand pressed, lentils inspired by the dirty snow.
each bead was made with a base of dark ivory glass and wrapped with wide ribbons of messy glass (cims) canyon de chelly.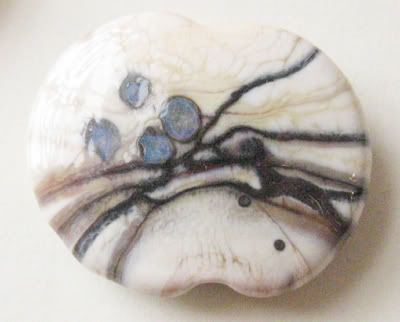 first, the canyon de chelly was melted into into the ivory causing the curdled lacy effect. then the bead was pressed with a pair of stainless steel ice tongs.
thin ribbons and dots of psyche glass from double helix were added, melted in, and then each bead was re-pressed.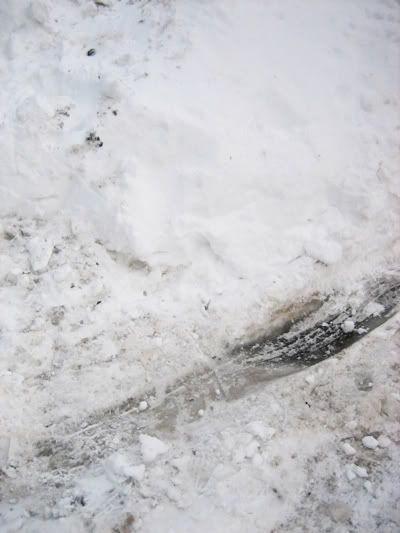 the flame was adjusted to be slightly reducing and the bead waved thru it repeatedly until the psyche struck/reduced to a lusterous, oily, metallic blue green with violet edges.
i thought it would turn metallic black and be appropriate to the dirty snow theme - but the blue was a wonderful surprise.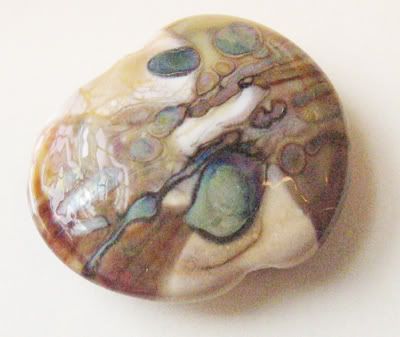 this double helix glass is amazing.
i know, i am late to the party - but what a party.
the bead (above) also has a bit of opalino carnelian in it - i dropped my dark ivory rod on the floor midway thru the bead and had to improvise.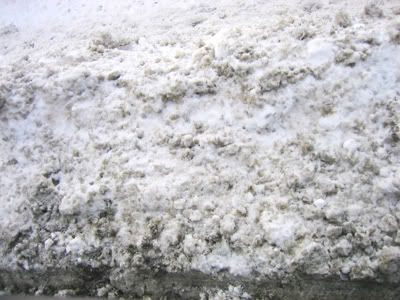 a side view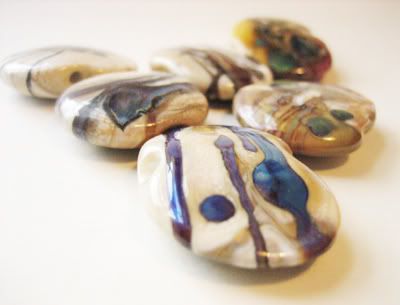 a snapshot of bare branches taken from the passenger seat of the van. the vivid blue is from the tinting in the windshield.