can you believe it?
i just learned how to rake glass. i vaguely remember some mention of it in a beginning bead class but i had never actually done it - until last week. now i am a raking fool.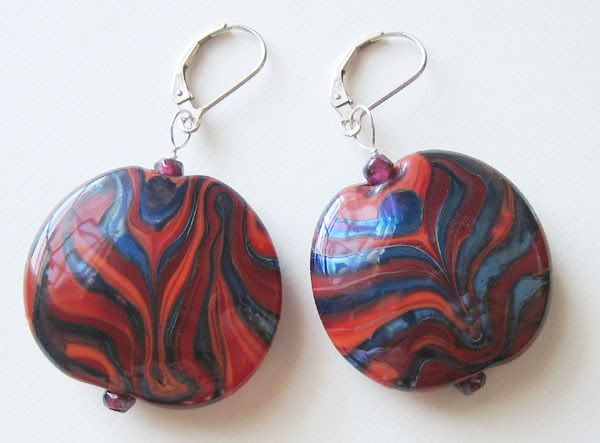 these lentils were first decorated, then raked and finally pressed.
they started with a base of
messy (cim's) sangre
, then ribbons of carrot red and an iridescent violet blue glass from double helix called psyche were added.