a very unusual color palette for me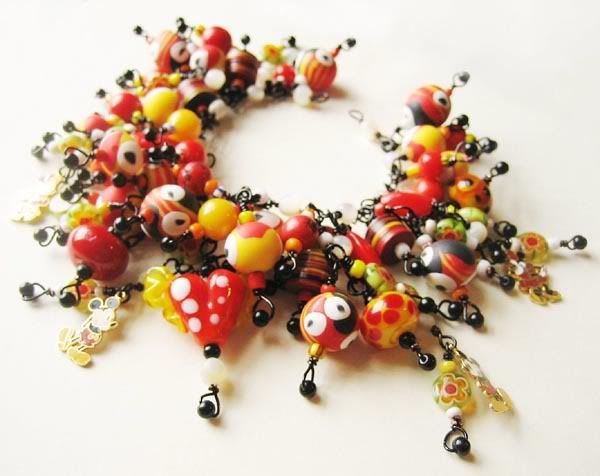 - and strange content.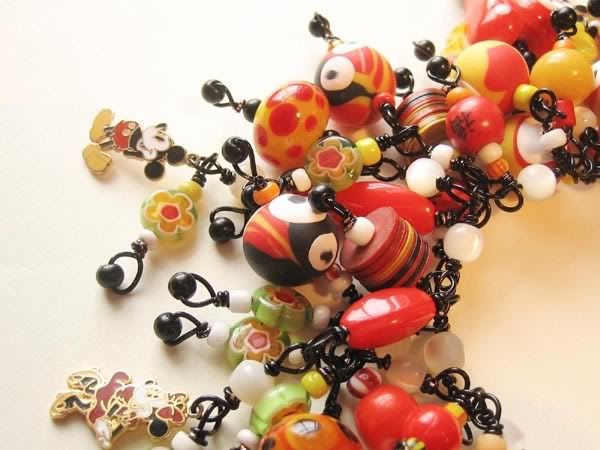 using inexpensive wire is liberating - to make a huge bracelet like this with sterling wire would just be brutal on my wallet.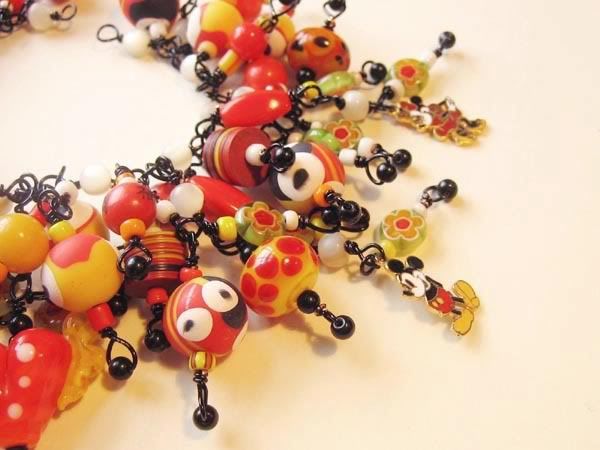 this whimsical bracelet is constructed with a load of my lampwork glass beads but there are also lots of poly clay beads and (gasp) even some plastic beads. hell, there are even some commercial glass beads (the little flower murrine).
there are also wood and mother of pearl beads.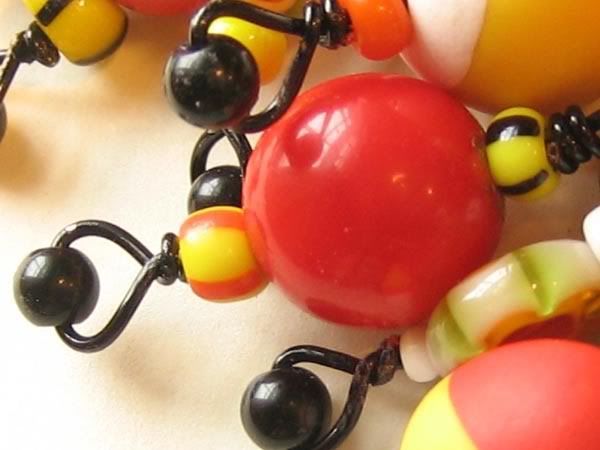 because sometimes nothing succeeds like excess.