i hammered this together yesterday and named it after the old jim stafford song 'swamp witch' (black water hattie). i loved this melodramatic song as a pre-teen. it's about a sinister bayou voodoo woman.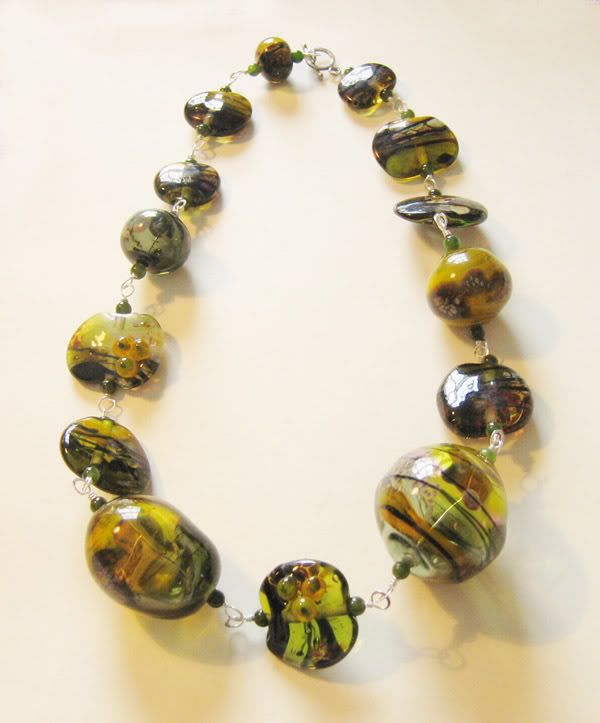 the links are all sterling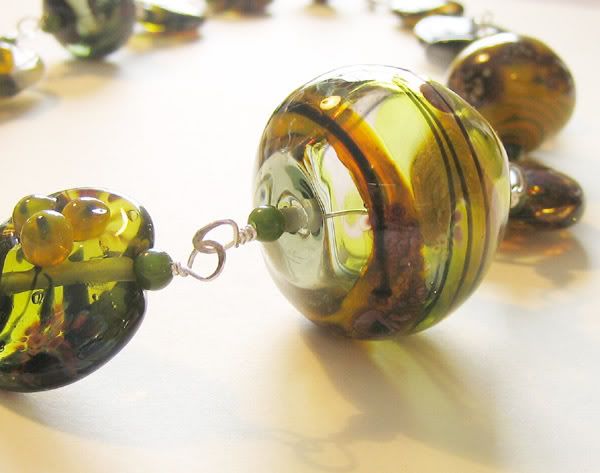 the little green beads on the ends of my lampwork beads are some sort of murky jade salvaged from an estate sale necklace.
i like how the glass distorts the threaded wire to look as though it is bent. glass is such mysterious stuff.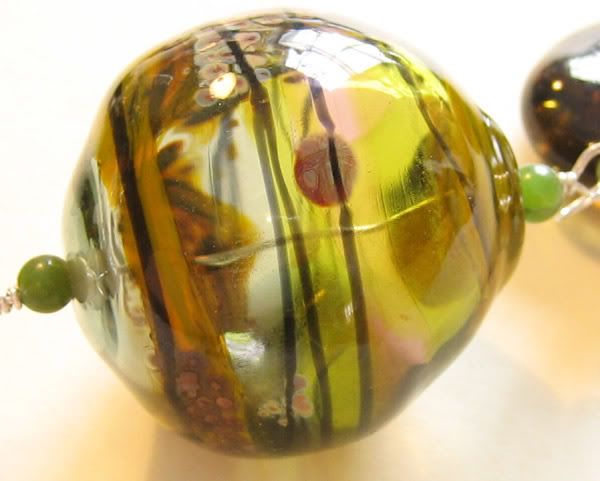 this piece is headed to the memorial art gallery's museum store.