that felt good.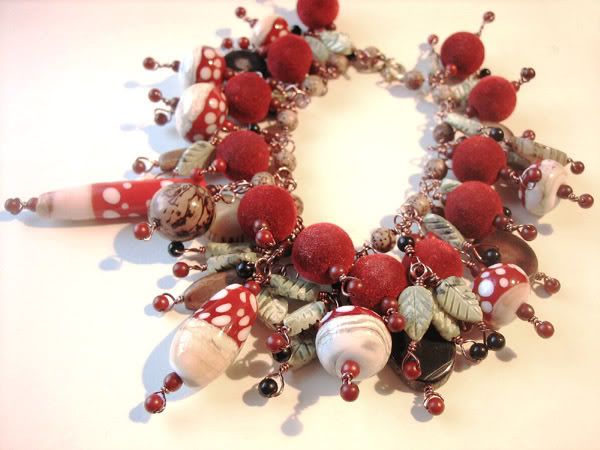 a new bracelet.
made with the
mushroom beads
.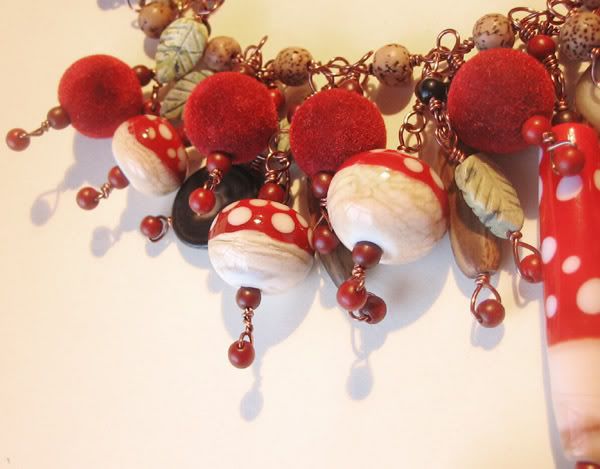 there's all kind of foresty goodness woven into this piece.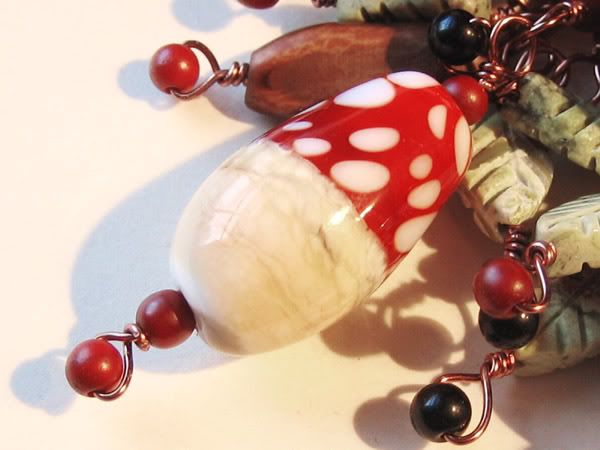 i started with about a mile of chocolate brown wire and my
amanita muscaria
lampwork beads.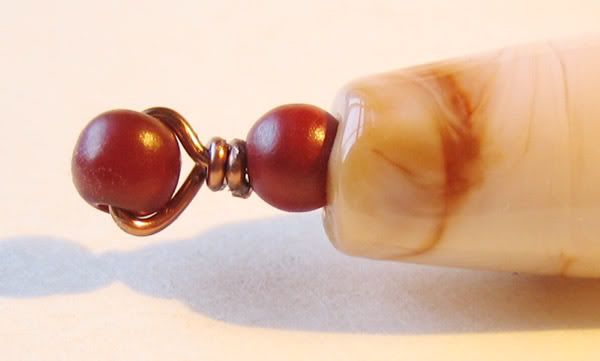 then added some flocked red velvet beads from the clearance bin at the craft store, rondelles made from the cross sections of polished antlers, some little nut beads and long slender wood beads, pale mossy green carved stone leaves and lots of tiny dark red and black ceramic beads.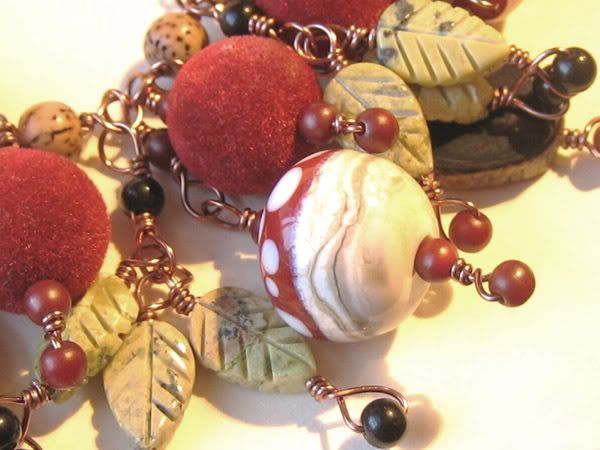 i don't know how people distract themselves when they are doing endless wire wrapping but i watch mind softening tv on hulu. it has to be real drivel or i get bored with my task.
this bracelet makes the most interesting rustling and clunking sounds when you wear it.