another pair of my felted mittens.
these are a dark chocolate brown that are made from an especially soft and heavy recycled wool sweater that i felted.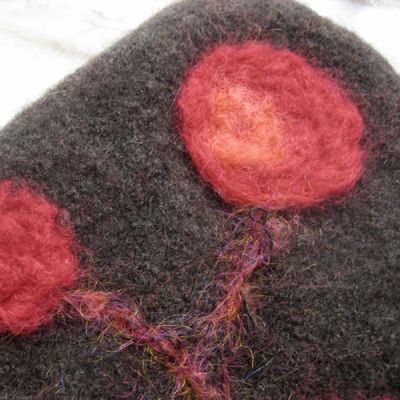 the berries were needle felted on with red and pink roving.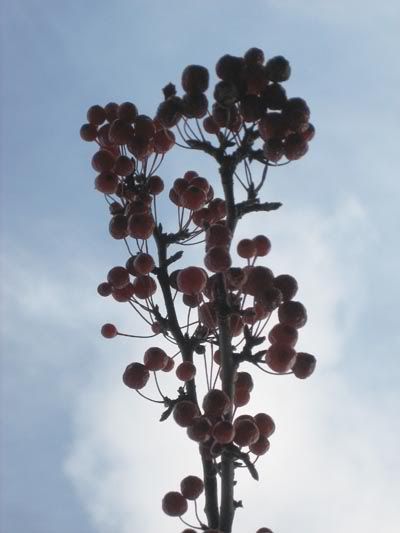 this time of year the ornamental tree at the end of my driveway is covered with little red berries. it was the inspiration for these mittens.
i might make another pair with the same berry motif on a frosty blue-gray pair of mittens - but at the time i cut out this pair of mittens i was more interested in chocolate than wintery skies.
the mittens are up on
etsy
.