there has been so much knitting and sewing around here lately perhaps you're thinking that i have forsaken my beading? nah.
i gift bagged two brand new pairs of chickadee earrings up today and delivered them.
someone is going to get these for christmas.
i did the encasing on these two little chickadees (above) in transparent pale pink. i always like to encase in a sheer color rather than with clear, i think it makes the colors in my beads richer.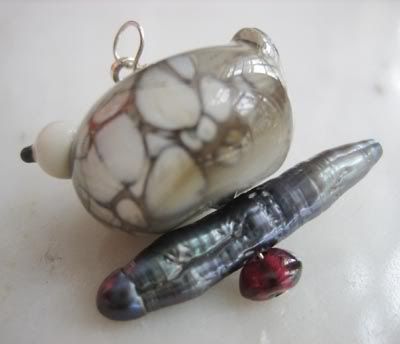 this chickadee was encased in pale transparent gray. the earrings have little garnets on the bottom under the black stick pearls.