finally, some new beads to share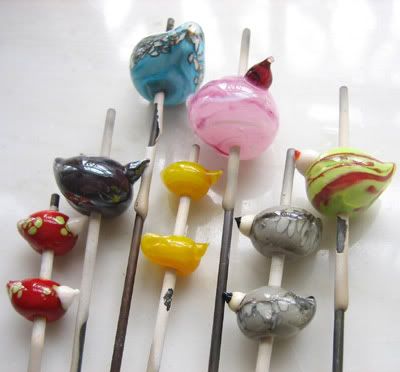 here's a little glimpse of my home -
a tiny nest that sits on a sill in the library.
it's rather silly to call it the library - it's just a tiny room with built in bookcases where we keep a ridiculous amount of art books. there are books everywhere in our home, it's kind of a problem, but a nice problem.
chick-a-dee-dee-dee
this batch of beads included another pair of chickadee beads - and i still need to make more. everyone wants chickadee earrings.