sometimes the percolating time between the first flush of a good idea (last october) and creation (last week) is quite embarrassing.
but here it is, my first glass cocktail ring.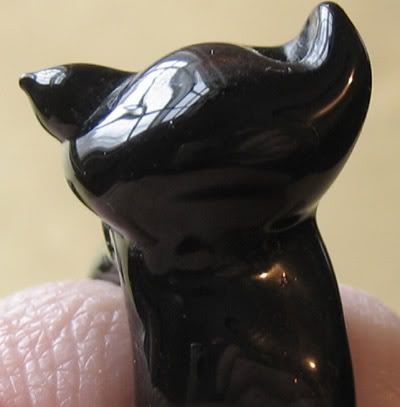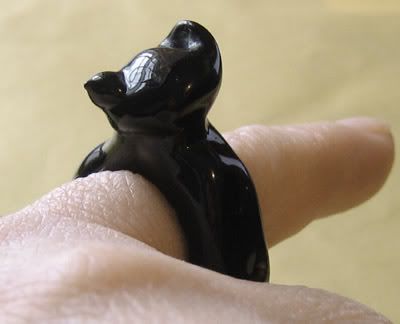 ordinary black glass with a bit of gold stone ribbon.
i was absolutely a nervous wreck while i was torching it - forgetting to breathe and all that sort of nonsense, but the next morning it came out the annealer intact. i am loving this little crow who perches on my pinkie.