awww...we had some mother daughter craft time and made these little felted candy cane ornaments.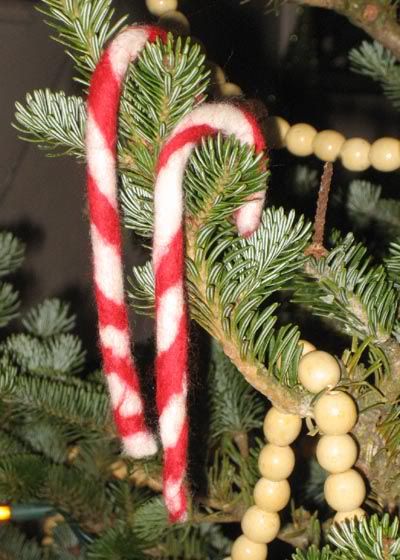 the tutorial came from
felt cafe
via whipup.
we sat at the kitchen table and made this big batch of wooly candy in a little over an hour. it was especially fun because we gossiped and watched sleazy tv at the same time. is there anything as fun as crafting, yakking and watching trash tv? i think not.