yesterday was a rainy december saturday at the public market.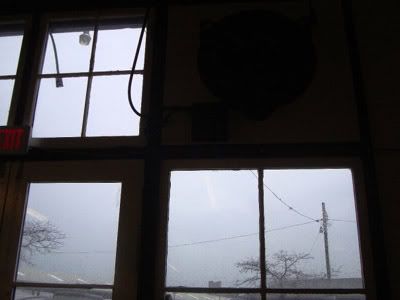 we all hunkered down at javas for coffee after some damp shopping.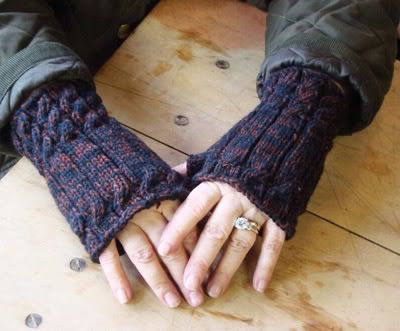 jackie was wearing the fingerless gloves i made her for christmas.
(stop looking at the diamond and look at my knitting)
the pattern is called
fetching
and it was free from knitty.
we bought a huge grocery bag full of hard, pale, unripe roma tomatoes for $2. i know that doesn't sound very appetizing, but after being slow roasted all day in the oven and served over a big bowl of creamy soft polenta for tonight's supper they were delicious.
a perfect winter meal - yum.