what a long and delightful day. the little holiday show i did today was fun - i sold a fair bit and traded even more. phew - now some of my hardest shopping is done.
as promised, here they are -
the mittens.
this green wool pair have little felted nests on them.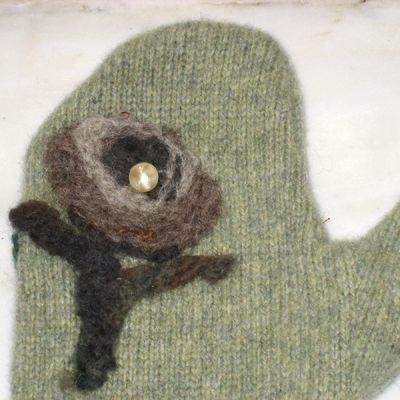 the 'eggs' are vintage carved (shell?) buttons.
i love it when a plan comes together. all summer and fall i collected sad wool and cashmere sweaters at estate and garage sales. no sweater was too dirty, stained or moth eaten. i brought them all home and washed them in steamy hot water and then tossed them in to the dryer. what i ended up with were two big baskets of gorgeous felt.
these are a luscious coral cashmere with little birds needle felted onto them with a little free motion machine stitching on top of that.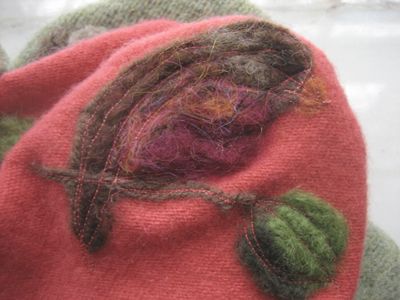 the birdies are already sold and the nest mittens are up on
etsy
.
i will post pictures of the other ones tomorrow.