such a feat of breakfast precision can mean only one thing...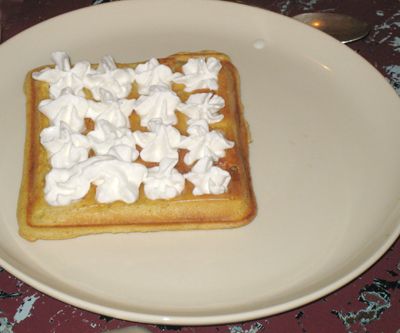 miss baby is home from college.
i can't seem to remember that it going to get dark outside at four-thirty. i spent a delightful day crafting my brains out. the plan was to stop mid-afternoon and take some photos to share. by the time i looked up from my trusty sewing machine it was pitch black outside and i just can't take a decent snapshot without natural light.
so the needle felted cashmere mittens, new beads and wool frosted knitted gingerbread men will be on tomorrow's blog menu. please, stop by for some crafty holiday snacks.