today is the last day of the more fire glass holiday open house. i will be hanging out there from 10 to 4 today if you want to stop in. there will be glass blowing demos most of the day and maybe some bead making too.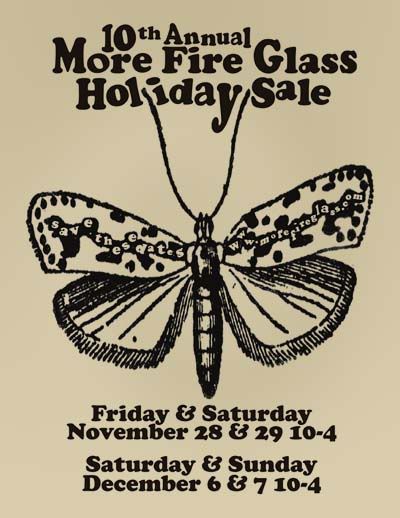 the postcard i designed for the event
if you can't make it today - more fire will be open weekdays from 10 to 4 from now thru the holidays.