i know a little something about love - we celebrated our 20th wedding anniversary this week. who knows what the traditional 20th year gift is, but it ought to be matching chainsaws.
new earrings.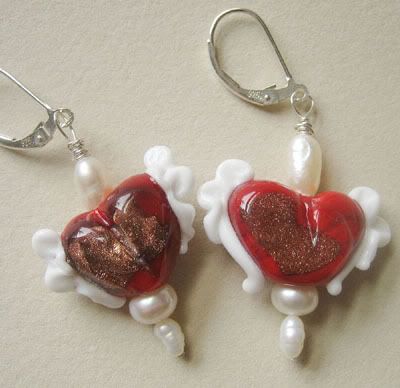 mrs

.

valentine
flameworked glass beads, freshwater pearls and sterling silver.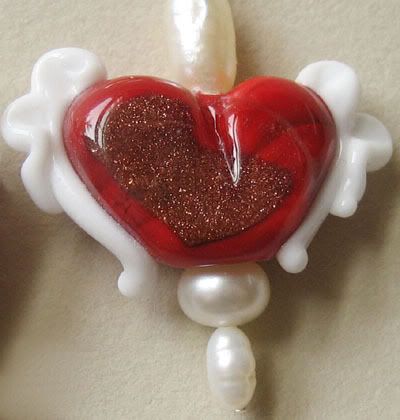 yes, these little bits of glass and pearls are up on
etsy
.