a pair of very small winged hearts to make earrings with.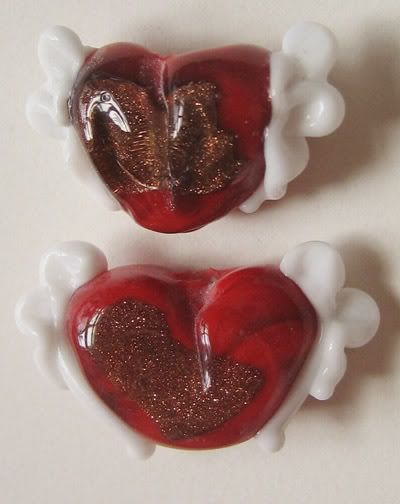 the glittery centers are goldstone chunks encased with clear, the hearts are cherry red and the wings are white.
a nice little love song.
martha wainwright
-
bleeding all over you
i spent hours yesterday sorting and setting up my jewelry making materials. things at my old studio were so stupidly packed for the move that unpacking is a nightmare - mom was so right - haste makes waste. cross your fingers that tonight is the night i finally give my pearl stash a workout.