no matter what you think you want,
i am going to post more milkweed pictures.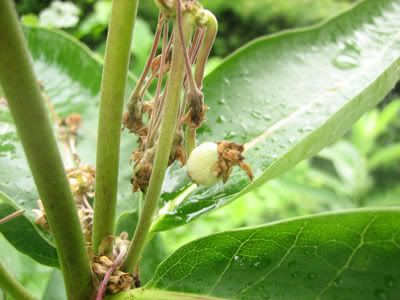 i took these several days ago when i noticed that the first pod had begun to form.
my other favorite weed, queen anne's lace is blossoming, and the beautiful blue cornflowers are also blooming. the two together make a beautiful native bouquet.
did you know that milkweed is the only plant that monarch butterfly larva eat?

so, if you want monarchs please stop ripping out your milkweed.