another winged heart.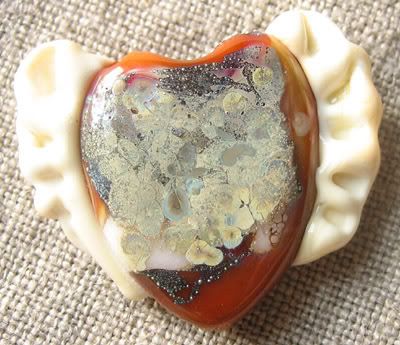 i just keep making them -
and romantics keep taking them home.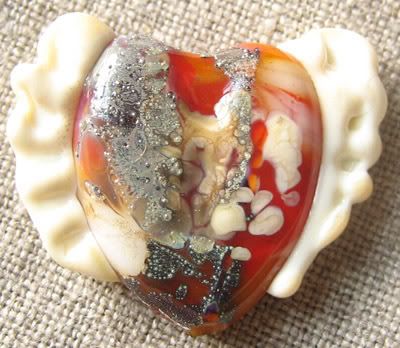 home is where the heart is.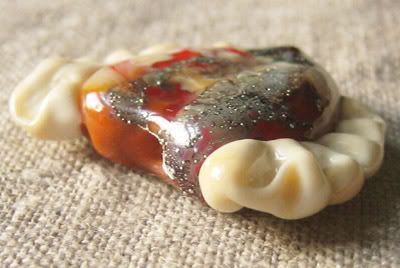 this one has a coral heart with ivory frit and silver leaf on top.
the wings are light ivory.
usually they are very bulbous but this one is flat, so it's a bit lighter.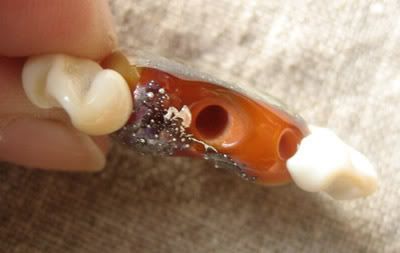 i almost cannot believe that june is over and my peonies are done blooming. the irises and poppies are also just a memory - but it's time for lilies and fresh cherries so who's complaining?
it's all too fast - i want this summer to last and last.