a little three bead set.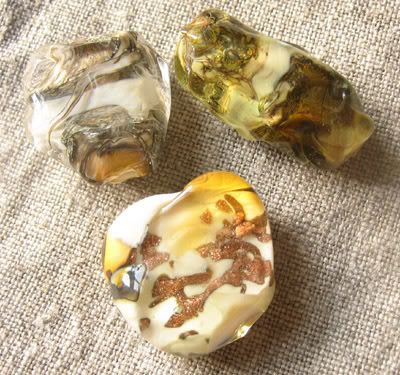 each bead has a dark ivory core that was rolled in little bits of fine silver foil, goldstone & raku frit, then encased with clear and a little bit of straw yellow.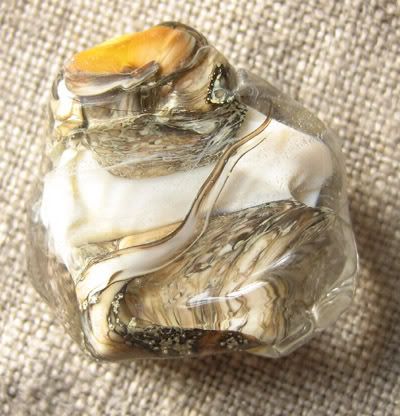 i wanted very irregular beads.
so, while wrapping on the molten glass they were left sort of lumpy. when the time came to flatten them i mashed them without a press.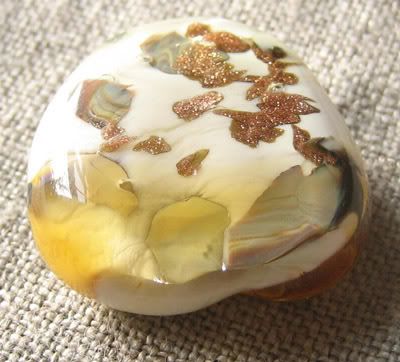 they almost look like they are wrapped in water droplets.
i am not too interested in making perfectly shaped beads, i am looking for something more organic. they should look more mined, than made - does that make any sense?
mushy, gooey treasure.
the plan is to make a necklace with them just by adding lots of fresh water pearls.
pearls are now possible because i found the missing gems stash from my studio move, what a relief.
tearing down my studio, moving it and now trying to rebuild everything in my new space is much more of an ordeal than i ever expected. i do not have the admirable ability to work in chaos or to fly by the seat of my pants - for me to create everything needs to be tidy and serene.
om.