i call this style of bead a party dress.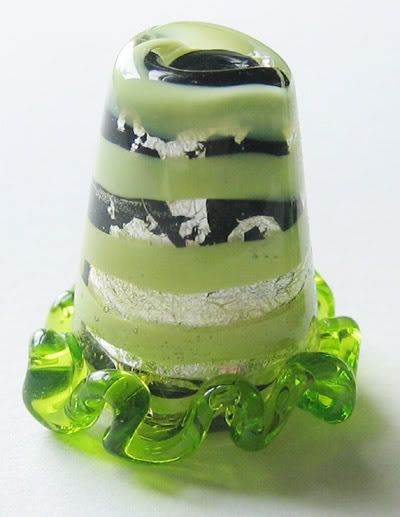 lime rumba
they are like a rum & coke with lime - which is what i was longing for while flameworking one scorching hot afternoon.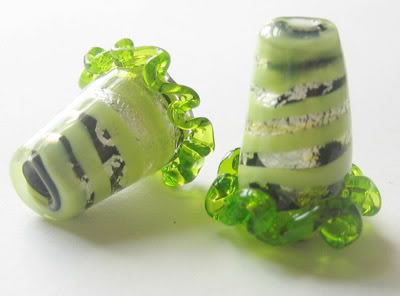 they have a black core with a layer of silver foil encased with pea green filigrana, the ruffle is transparent grass green.
here's the view looking up the skirt.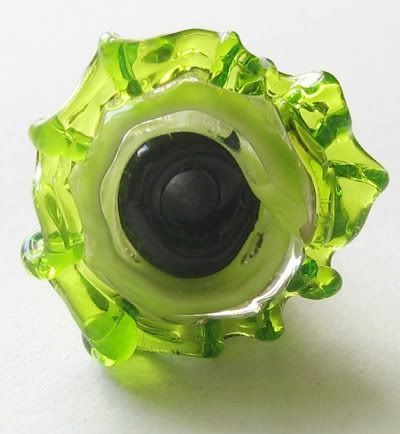 if you are a flameworker this is not a difficult bead to make.
i took some pictures of notes in my bead sketchbook on how i made them and thought i would share. please, feel free to copy them, i lay no claim to anything and will share everything technical.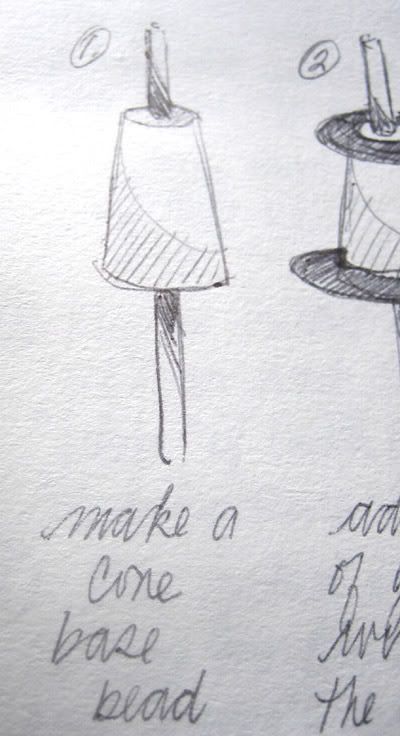 first you make a simple cone shaped bead.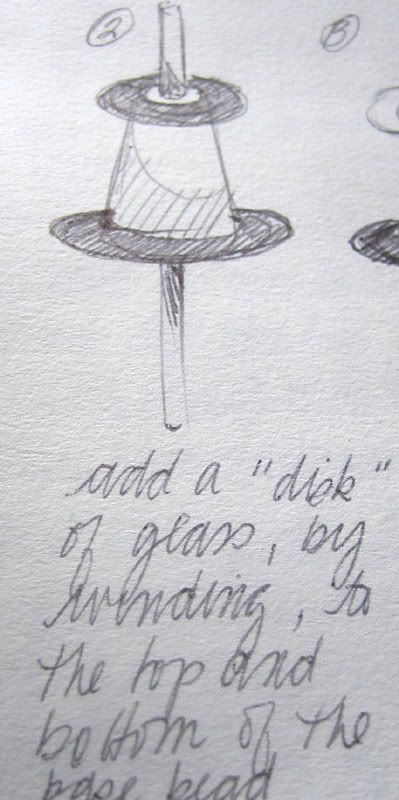 then add a disk of glass at the top or bottom or both ends - depending on where you want a ruffle on your dress, collar or hem (ahem).
then very gently spot heat the disk and grab it with a fine tipped pair of tweezers, twist the tweezers a quarter turn to the right and let go, keep going around the disk reheating as need be to create the ruffle. flame anneal the whole thing and into the kiln.
here's a close-up that should make that a bit clearer.
i am going to list this set on etsy pronto - they will be perfect for earrings.
click
here
to visit my etsy shop.