a small pair of party dress beads.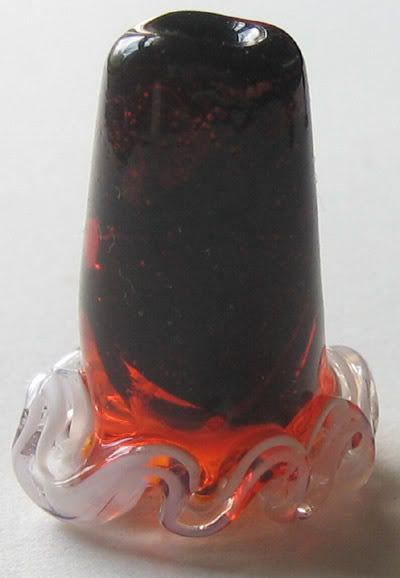 these have a black core with an encasing layer of transparent red and a white filigrana ruffle, there is a bit of silver foil between the black and the red but it's really subtle.
the up the skirt view.
perfect for earrings.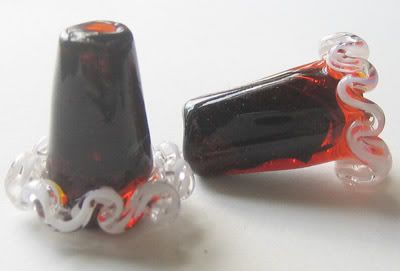 i have some nice garnets to pair with these for earrings.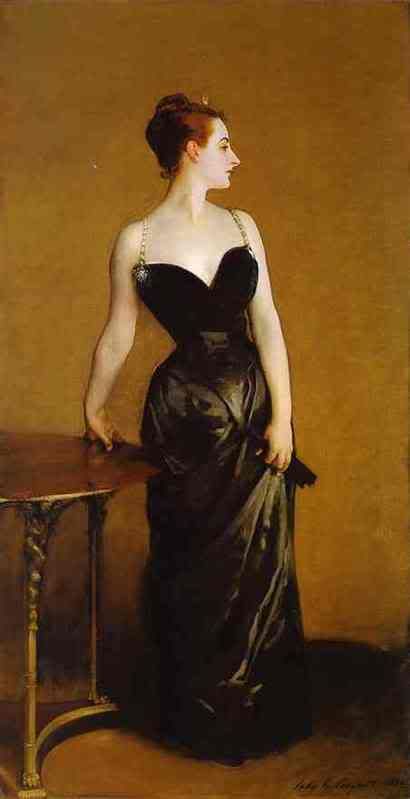 madame x by john singer sargent