i love doing encased silver foil.
it is such a simple technique that never fails.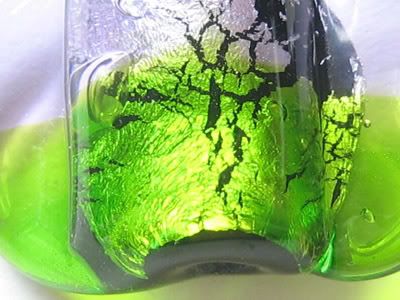 this bead has a black barrel shaped core rolled in silver foil and then encased with transparent light grass green on one end and transparent dark lavender on the other.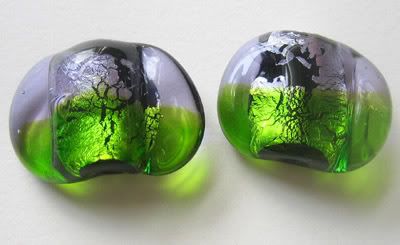 ***
the trick is after rolling the foil on to the core bead to NEVER let the flame touch the foil, keep your foil coated bead well under the flame while wrapping the colored transparent encasing layer around the core bead. you do not want to melt the foil, only trap it under the glass.
***