our heat wave broke sometime in the middle of the night.
so, we're not all lazy, grumpy and sluggish today.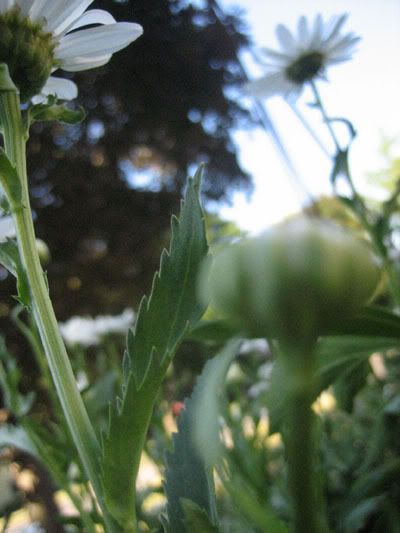 this morning everything in the garden is cool and dewy.
new flameworked beads, inspired by daisies.
no special, or odd-lot glass here just plain old moretti yellow and white. kind of like daisies - nothing rare or special, just beautiful in their happy ordinary way.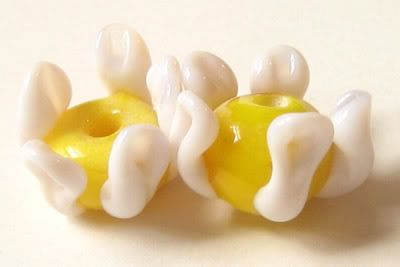 they're a pair of tiny blossoms, each one is no bigger than your thumbnail. perfect for earrings.
while i am barefoot, in the wet grass, taking macro daisy snapshots for this blog post who gets her big nose in the way?
miss kiki p. oodle.