a pair for earrings.
opalino yellow rolled in silver foil then wrapped with hair-like intense black stringers.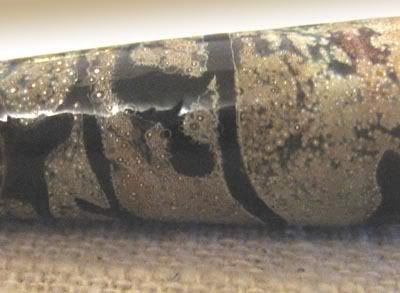 nice reactions - what could be simpler? just let chemistry & the glass do all the detail work.
it does not get any weirder than this
- be sure and watch until the clown starts dancing with the barbie...
peggy lee - sometime in the 60's - what kind of fool am i?